Upcoming Conformation Events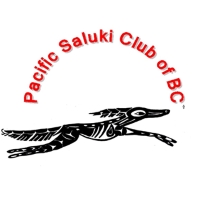 July 14, 2019
Abbotsford, British Columbia, CANADA
Pacific Saluki Club of British Columba
Pacific Saluki Club of British Columbia 2019 Raffle features a beautiful embroidery of a Saluki head handmade and donated by Brandweer Pharoah Hounds and Dalmatians.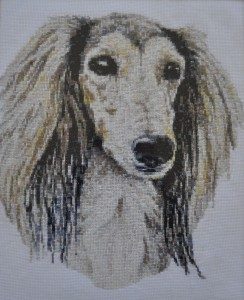 Tickets: $10 each or 3 for $20 (shipping included when Delivery/pickup is not an option).
Maximum number of tickets available: 300
Tickets will be emailed upon request. Send payment via PayPal to pacificsalukiclubofbc@gmail.com orsalukideb@gmail.com
To make alternate arrangements please contact Debby Dillman at salukideb@gmail.com
Raffle drawing Sunday, July 14, 2019
Show Secretary: BC Dog Show Services.

July 17-19, 2019
Houston, Texas
Galveston Bay Saluki Club
Wednesday July 17, 2019 – Galveston Bay Saluki Specialty
Breed Judge – Vicky Cook (Santana)
Sweepstakes Judge – Warren Cook (Santana)

Wednesday July 17, 2019 – Hound Association
Breed Judge – Dr. A. Todd Miller, Whippets
Thursday July 18 – Sunday July 21
Breed Judges – Robert Stein, Rosalind Kramer, Luis Sosa & TBA
https://houstondogshows.com/ link has info. on all show activities
Saluki Specialty, Hound Specialty, Works of Original Art Trophies,
Saluki Photos from the Middle East,
Dinner Party, and all breed shows!!!
Houston, TX, the world series of dog shows, July 17-21, 2019
NRG Center, 1 NRG Park, Houston, TX
A Saluki Specialty, with Saluki breeder judges – Sweepstakes and Regular classes
Artistic Trophies of original art (trophies made by talented artists)
An educational program (100's of photos presented of Salukis from the Middle East, donated by Hammad AlGhanem, United Arab Emeritas. He is the gentleman who was presented at the Festival of the Saluki in England and judged a special show for the Saluki Club of Greater San Francisco.
A Hound Specialty on the same day as the Saluki Specialty, a sighthound breeder judge
A Party with Dinner & Drinks & Hospitality provided, either Wed. or Thurs. night, at the Heckeroth home, with Debbie Heckeroth, Diane Divin and others as chefs!
And 4 days of all breed shows
AND – for those of you who are traveling long distance, and can only make it to the Dallas/Ft.Worth area the first night, contact Diane Divin at diane.divin@verizon.net and she will let you know where to stay nearby, plus join them for a dinner/drinks at the Divin home that night along with others. All Saluki travelers are welcome!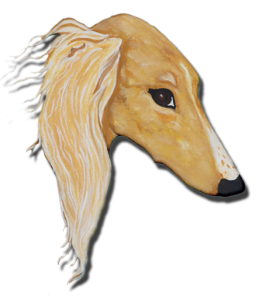 July 26-28, 2019
Lompoc, California
San Angeles Saluki Club & 56th ASA Celebration
Friday July 26, 2019 – San Angeles Saluki Club Specialty
Breed Judge – Pam Arwood, Appalachia Hounds
Sweepstakes Judge – Darlene Anderson

Saturday July 27, 2019 – San Angeles Saluki Club TSE & ASA Awards Dinner
Breed Judge – Dennis Gallant, Irish Wolfhounds
Sunday July 28, 2019 – ASA Trophy Supported Entry at Lompoc Valley Kennel Club
Breed Judge – Jane Maddox-Bishop, WV
3 days of Sighthound Breeder Judges!!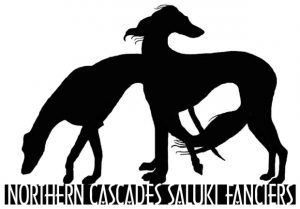 August 2 – 4, 2019

Auburn, WA 98092
Argus Ranch Facility for Dogs
Northern Cascades Saluki Fanciers
Friday AM Specialty, Mrs. Karen Fisher UK
Friday PM Specialty, Mr. Joseph Minor USA
Friday Sweepstakes, Ms. Debbie Feliciano USA
Saturday WWHA with NCSF Supported Entry, Mrs. Valerie Hamilton USA
Sunday WWHA specialty with Hound Specialist, Mr. John Lewington AUS